GRU Airport Information
Aeroporto Guarulhos website. Check flight status, terminal map, the location of shops, parking, restaurants, shops and more.
| | |
| --- | --- |
| IATA Code | GRU |
| ICAO Code | SBGR |
| Airport type | Public/Military |
| Operator | GRU Airport Invepar-ACSA |
| Serves | São Paulo metropolitan area |
| Location | Guarulhos, SP, Brazil |
| Opened | 1985 |
| Contact No | +55 11 2445-2945 |
| Smoking Allowed | No |
| Coordinates | 23°26′8″S 46°28′23″W |
Quick Links:
GRU Airport / Guarulhos Airport
São Paulo–Guarulhos International Airport (IATA: GRU, ICAO: SBGR), also known as São Paulo/Guarulhos – Governador André Franco Montoro International Airport, Cumbica Airport or simply Guarulhos Airport, is the main international airport serving the city of São Paulo, being the busiest one in Brazil. The second busiest airport in Latin America, São Paulo serves the city of São Paulo, Brazil and has passenger traffic of more than 36 million. This is why this Brazilian Airport ranks in the first place in terms of cargo handling, aircraft operations and transported passengers. Sao Paulo Airport is spread in a total area of 13.774.086 sq. meters and has the passenger capacity of 31.4 million per year.
Five airports in the city of Brazil have slot restrictions. These include – Guarulhos, São Paulo – Congonhas, Rio de Janeiro – Santos Dumont, Brasilia and Belo Horizonte – Pampulha. This means that these airports can operate a maximum of 45 operations per hour. After the São Paulo Airport was rebranded in 2012 as GRU Airport, it has been started operating by a consortium which comprises of Invepar S/A, Airports Company South Africa and Infraero.
São Paulo is also served by São Paulo-Congonhas Airport and Viracopos-Campinas International Airport. São Paulo Airport is located in the municipality of Guarulhos, 25 km northeast downtown São Paulo.
Guarulhos Airport now has three terminals: Terminal 1 with Wings A and B and Terminal 2 with wings D and C. Cumbica is undergoing a major expansion with the construction of a third lane and a new Terminal 3, together with a new Express rail service in preparation for the 2014 World Cup.
Parking at Guarulhos Airport, although convenient, can be expensive if you intend to use it for a few days. The Airport Park parking, close to Guarulhos Airport, offers competitive prices.
Find information on How to get to Guarulhos Airport here and important pre-boarding details provided directly by Guarulhos Airport. Check the schedules of flights, boarding and disembarkation of the airlines coming from Guarulhos Airport, as well as weather reports and parking options at Guarulhos Airport.
Sao Paulo Airport Code
GRU
Contact
Address: Rod. Hélio Smidt, s/nº - Cumbica, Guarulhos - SP, 07190-100, BRAZIL
Phone: +55 11 2445-2945
Email: [email protected]
To & From GRU Airport
Car Rental

Rent a car in São Paulo Airport. You can also book a car though our search engine, it's easy and fast to use! To get to Guarulhos Airport by car, it is advisable to plan your trip, choosing the best route and even considering the unforeseen traffic of a metropolis such as São Paulo.

Follow the Marginal Tietê and, once you reach the avenue of the airport called Hélio Schmidt Highway, you will soon see Terminal 1. Then, Terminal 2, and finally Terminal 3.

Taxi

Get within 30 minutes to São Paulo by taxi. The three terminals of GRU Airport have a Cooperativa de Cabistas in the municipality of Guarulhos that serve 24 hours. The Cooperative is named Guarucoop and has the concession of Infraero to operate with exclusivity the Airport Taxi Services.

There are more than 650 vehicles with air conditioning and prices, and payments can be made in cash (real / dollar / euro) or with credit cards.

Bus

There are some options for those who prefer to get to Guarulhos Airport using buses.

EMTU offers the service AIRPORT BUS SERVICE that are business class buses that make the itinerary between Guarulhos Airport and Congonhas International Airport. The route passes through the Tietê Bus Terminal, Barra Funda Bus Terminal, Itaim Bibi, Praça da República, hotels circuit of Avenida Paulista and Rua Augusta and Metrô Tatuapé.

Other companies also offer buses to GRU Airport as is the case of GUARUPASS TRANSURBANO that offers transportation to some regions of Guarulhos; the LIRABUS that makes the transfers between Campinas and Guarulhos; the Litorânea that offers transport to the North Coast of the state; and the Comet Highway that carries the transportation to towns on the South Coast of São Paulo, besides the city of Sorocaba in the interior of the state.

Train

Take the train from GRU Airport and get to São Paulo. The Aeroporto Guarulhos Station is part of CPTM line 13 (Jade), which connects the airport to the Engenheiro Goulart station, from where you can access line 12 (Sapphira), which goes to Tatuapé, Brás and Luz stations. The line operates from Sunday to Friday, from 4am to 0am, and on Saturdays, from 4am to 1am.

Getting off the train, just follow the signs to find the point of the free shuttle service to GRU Airport. With the transfer you can reach the other passenger terminals of the airport in a few minutes. Check with the driver if the bus will pass through the terminal to where you want to go and board safely.

Subway

There isn't direct connection to the subway at São Paulo Airport, passengers have to take a bus or a taxi to the closest station. The closest subway station to Guarulhos Airport is Tietê (line 1 - blue). There the passenger can use bus (line or EMTU) or other means of transport to get to the airport.

Other stations that have direct connection with the buses to the airport are:

Direct connection with the buses to the airport
Barra Funda (line 3 - red)
Republic (line 3 - red)
Tatuapé (line 3 - red)

By Internal Relocation

There are transfers between Terminals 1, 2 and 3 where the buses have identification of the airport and stops at the landing stage of each terminal. The time between buses can take about 15 minutes.

It is possible to move between terminals 2 and 3 inside the airport, despite the considerable distance. However, the airport has conveyors that facilitate access from terminal 2 to terminal 3.

By Transfer to another airport

The GOL and LATAM companies offer transportation services to their passengers in connection with Congonhas Airport or Congonhas Airport in connection with Guarulhos.

The stop points LATAM bus are: Terminal 2 - Arrivals - Leste; and Terminal 3 - Disembarkation.

The stop of the GOL bus is: Terminal 2 - Disembark - West.
Boarding Information - Guarulhos International Airport - GRU
Guarulhos Airport, also known as Cumbica Airport, is one of the largest airports in Latin America, with three passenger terminals and a Cargo Terminal, arranged in ascending order along the main access road.
Each airport terminal can be identified by a different color, which facilitates the location of passengers:
Another GRU Airport facility is at the number of the boarding gates. All start with the number corresponding to the Terminal number, for example: the gate is 101 is located in Terminal 1, the gate 207 is located in Terminal 2, and the gate 305 is in Terminal 3.
Those arriving at Guarulhos Airport by the main highway will access Terminal 1 (formerly Terminal 4), which operates exclusively domestic flights. In this terminal, it is possible to do all the check-in procedures (sector A), access the gates from 101 to 109 and count on essential services of attendance, as well as some shops, cafes, fast food, drugstore.
GRU Airport - Terminal 1
Check-in
A
Gates
101 to 109
Companies Areas
Azul Linhas Aéreas and Passaredo
Terminal 2 of Guarulhos Airport is the junction of former Terminals 1 and 2 that now operate international and domestic flights . It is also possible to do the entire Check-in procedure (Sectors B, C, D, E) and to have essential Customer Service services, besides having access to banks, exchange offices, shops, restaurants and bars in the passenger boarding floor.
The Terminal has federal agencies, police station and Migrant Service. In the T2 are the Gates 201 to 246.
GRU Airport - Terminal 2
Check-in
B, C, D and E
Gates
201 to 246
National Companies
GOL, LATAM
International airlines
Aerolíneas Argentinas, Aeroméxico, Air Europa, Austral Líneas Aéreas, Avianca, Boliviana de Aviación, Copa Airlines, Cubana de Aviación, Delta Air Lines, Ethiopian Airlines, Oceanair, Royal Air Maroc, TAAG and Taca
Intended only for international flights , Terminal 3 GRU Airport is divided into two large buildings: the first has Reception, Check-in Sectors (F, G and H), X-ray, passport control, customs and Withdrawal luggage, as well as some chain stores.
The boarding pier is located in the second building of T3, which has 20 boarding bridges, remote boarding rooms, VIP lounges, several shopping options and food court. At Guarulhos Airport - Terminal 3 are located the Gates 301 to 326.
GRU Airport - Terminal 3
Check-in
F, G and H
Gates
301 to 326
Airlines
GOL, LATAM
International airlines
Air Canada, Air China, Air France, Alitalia, American Airlines, British Airways, Emirates, Etihad Airways, Iberia, KLM, Korean Air, Latam (international flights), Lufthansa, Qatar Airways, Singapore Airlines, South African Airways, Swissair, TAP, Turkish Airlines, United Airlines.
Re-check-in
Avianca, Azul, GOL, LATAM
Sao Paulo Airport - Terminal 4
Where the GRU Cargo Terminal works, also known as TECA. It is the largest airport logistics complex in Brazil and plays an important role in Brazilian logistics, connecting 34 countries, all capitals and major Brazilian cities through more than 720 daily flights operated by 40 national and international airlines.
Flights - Check arrival and departure information - GRU Airport
In order to reduce the noise pollution caused by the high number of messages, since 2009, Infraero has interrupted the service of speaker of the airports of Brazil.
In the case of unforeseen events, warnings are made on boarding room monitors, by an Infraero employee or by the employees of the airlines that operate in the Guarulhos terminals.
That's why it's important to stay tuned to the airport's flight dashboard or to track your Arrivals and Departures updates available on the arrival page and departure page of the website.
Facilities available at Sao Paulo Airport
Guarulhos provides the following facilities to all its passengers:
Hotels near Guarulhos Airport (GRU), São Paulo
Guarulhos Airport provides some other facilities as well to all the travellers. Passengers can find lounges and hotels at GRU to stay on a layover or if there is some flight delay. Read More
Cheap Car Hire Sao Paulo - Guarulhos Airport, GRU
Passengers can rent a car from the airport to explore the city and stuff. Car rental services are provided by these car hire companies – Hertz, Avis, Movida, Budget, Unidas, Localiza, Interlocadora and Locar Alpha. Read More
Smoking at São Paulo - Guarulhos International Airport (GRU)
Smoking is not allowed in any enclosed public area in Brazil. Inside the Guarulhos Airport, there are no smoking areas but people can smoke outside the main terminal building of the airport. Read More
Duty Free Guarulhos
Duty free shopping outlets with a decent collection of clothing, electronics etc are available at the Terminals 1 and 2. Read more
Airport Bus Service - Guarulhos Airport - GRU - Brazil
A minibus shuttles to the city centre from outside of T1 and T2. At all the three terminals, prepaid radio taxis can be availed with fares starting from R$95. Read More
Parking - Guarulhos International Airport
Outside all the three terminals, car parking for long and short term purposes are available. Parking fees can be paid in the transaction offices available in the arrival halls. Read More
Wi–fi
Communication facilities such as internet wi – fi services are available throughout the airport premises.
Post Office
At T1, a post office is situated which works during the normal working hours and is closed on Sundays.
Banks
At Terminals 1 and 2, banking facilities are readily available with establishments where customers can get foreign currency exchanged. ATMs are also available at all the three terminals.
Disabled facilities
For disabled passengers, facilities like ramps, modified telephones, special washrooms etc.
Cargo and luggage facilities
A 24 hour left luggage office operated by Malex do Brasil is there in the arrivals area, main terminal complex. Trolleys for carrying luggage are also available.
History of Sao Paulo – Guarulhos Airport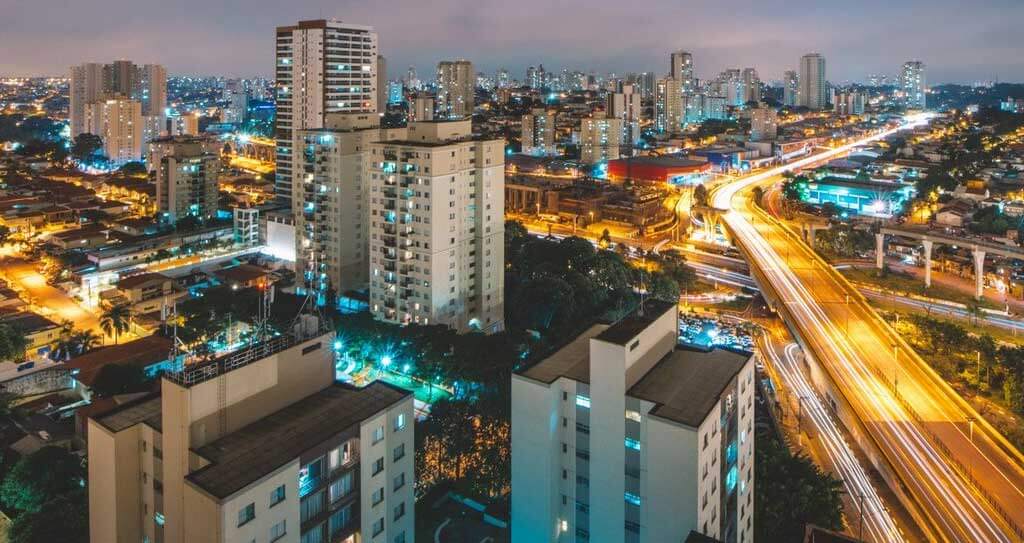 June 6th, 1967: The Brazilian military government observed an increase in the air traffic. This led them took the decision of renovating the infrastructure of the airport in Brazil. This included construction of new passenger facilities in the areas of Galeão Air Force Base in Rio de Janeiro and São Paulo Air Force Base in São Paulo.
August 11th, 1980: The construction of two runways and two terminals began on this date.
January 20th, 1985: Guarulhos became the city's primary airport, supplanting São Paulo–Congonhas Airport.
1989–2010: The capacity of the Guarulhos Airport increased to 8.25 million passengers per year after the expansion of runways in 1989. This capacity increased further to 26.8 million in 2010 but the volume of passengers was still in excess of the existing serving capacity of the airport.
2011–Present Date: Renovation of Terminals 1 and 2 started in two phases for using as domestic passenger terminals and the new terminal was named as Terminal 4. But the terminals were renumbered on December 2nd, 2015 and Terminal 4 became Terminal 1 while Terminals 1 and2 were renumbered as Terminal 2 and Terminal 3 had no change in its numbering. This re–ordering was done in accordance with the order in which one reaches the terminals.
Cities in Sao Paulo, Brazil
São Paulo is the largest and most cosmopolitan city in the south-east region of Brazil. It has numerous museums, malls, theatres, restaurants and post offices etc which make São Paulo the business and tourism hub of Brazil. Following are the major cities in São Paulo state:
Frequently Asked Questions - Sao Paulo Airport
Quick guide to all questions & queries and get answers to all frequently asked questions